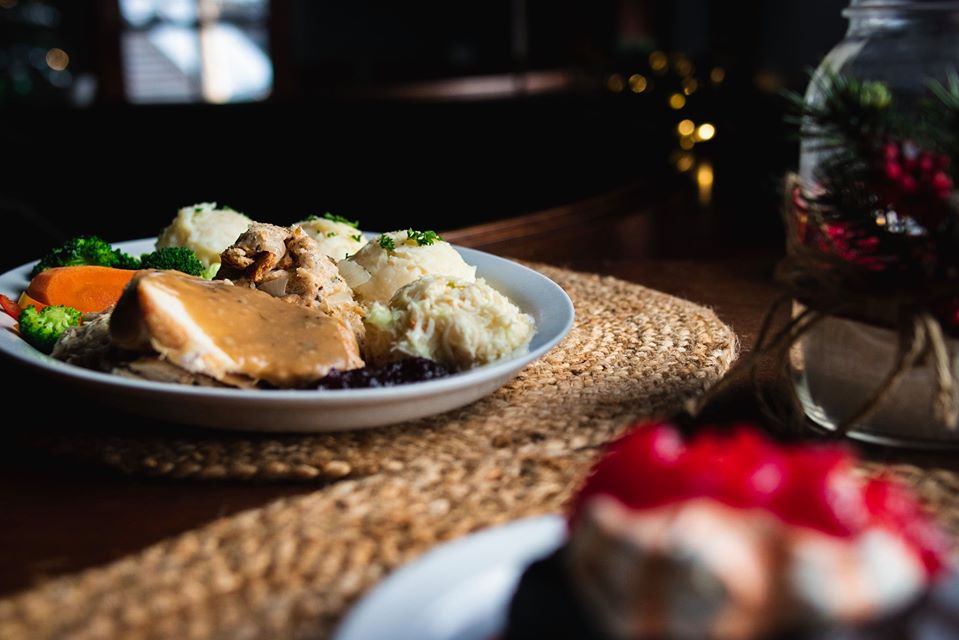 A traditional turkey dinner with all the fixin's! Hand carved turkey, cranberry sauce, stuffing, gravy, vegetable medley, choice of side, plus an ooey-gooey warm chocolate brownie for dessert, all for only $13.99 (Add $1.50 for all white meat).
Available all day every day between 11 am and 1:30 am (WOW!) until the end of New Year's Day. How many of these will you eat this year?
Available for dine-in, take-out, or… HO-HO-HO delivery!
To order pick-up or delivery, click on this link: https://direct.chownow.com/order/8658/locations/11705, then scroll through the Category sections and select "Seasonal Special"