NightCap
(above Hunter's Ale House)
This upscale, casual dining space is perfect for hosting a variety of private events, such as anniversary, birthday, bachelor(ette), retirement, or team parties. Depending on the size of your group, you may order from our full or reduced menu, or pre-set appetizers or buffet.
The Cave
(lower level of The Factory Downtown)
This space is ideal for dining, dancing, gaming, trivia nights, team parties, and more. With a seating capacity for 60, dance floor, and full bar, The Cave provides an entire floor of privacy for your event, whether a cocktail party, buffet, plated dinner, or simply drinks.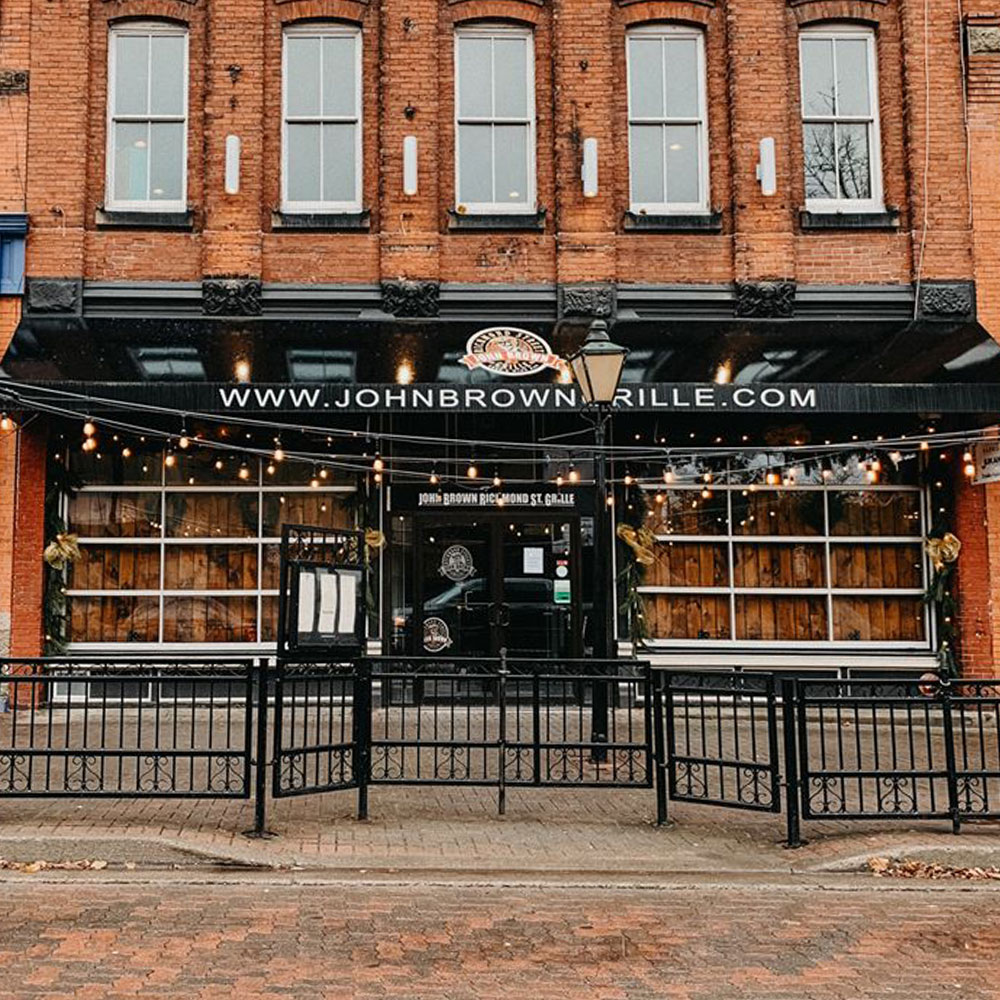 John Brown Grille
(complete restaurant)
John Brown Grille's seating capacity is 125 when both levels are in use. Private bookings can be made for the mezzanine only or for the entire restaurant, depending on the time of year. Our regular menu is 100% gluten-free, and our culinary team is experienced in creating group menus including dietary restrictions.