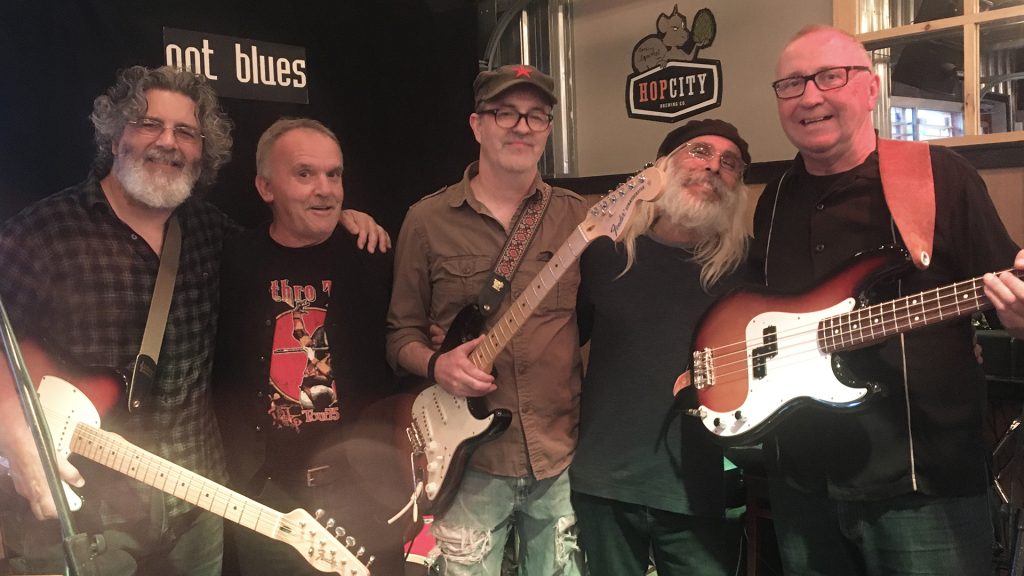 Every Saturday afternoon, The Factory Downtown is filled with music lovers and the sounds of Got Blues? band. Band members Chris Roumbanis, Mike Robicheau, and Reg Ballagh are the backbone of this weekly electric blues show which is now in its tenth year.
Weekly guests play to a standing-room-only crowd for the first set, followed by an open jam set. Throughout the years, many islanders have graced our stage as matinee guests, as well as singers and musicians from throughout the maritimes, and as far away as Quebec and New England. Over the course of ten years, we have also seen young musicians perform, gaining experience and confidence on our stage while developing their craft, then returning to host a weekly show as musical guest. This is a testament to the dedication and commitment of Got Blues? band to PEI's music scene, as well as the love of blues music.
Many thanks to Moosehead Breweries, our matinee sponsor and supporter of live music at numerous venues throughout Atlantic Canada. You can join Got Blues Band's Facebook group for more information https://www.facebook.com/groups/306169336775/?ref=share OR check our website events calendar to see upcoming guests.