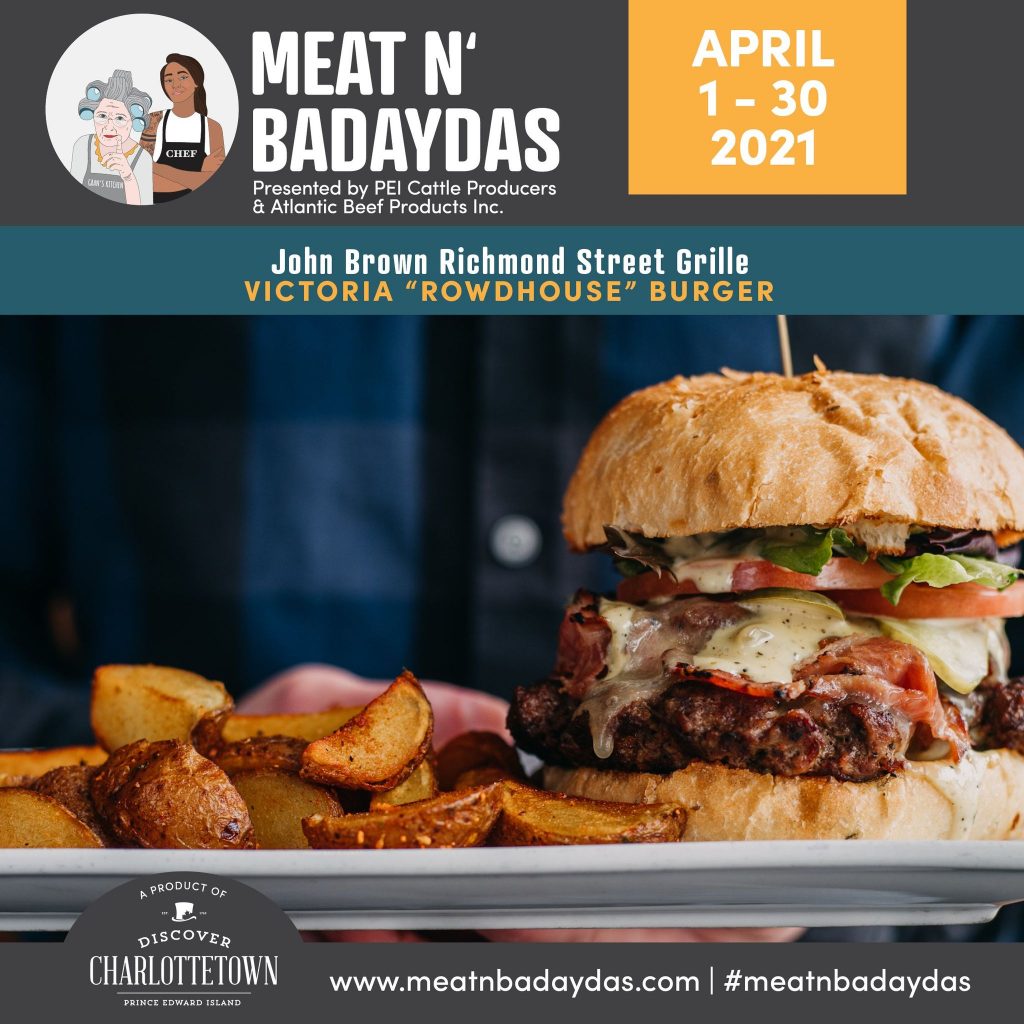 Victoria Rowdhouse Burger
John Brown Richmond Street Grille is excited to participate in the first ever "Meat n' Badaydas" promotion happening islandwide for the entire month of April. On PEI, April is now synonymous with island beef and potatoes so we're celebrating local with our "Victoria Rowdhouse" burger for the month of April.
That's an 8oz island beef patty topped with locally smoked brisket, aged white cheddar, Alabama white sauce, caramelized onions, letter, tomato & pickle all nestled into a potato scallion bun, and served with a side of handcut PEI potato wedges. As always, a gluten-free version is available upon request.
John Brown Grille, keeping Victoria Row open year round!
https://meatnbadaydas.com/vendor/john-brown-richmond-street-grille/