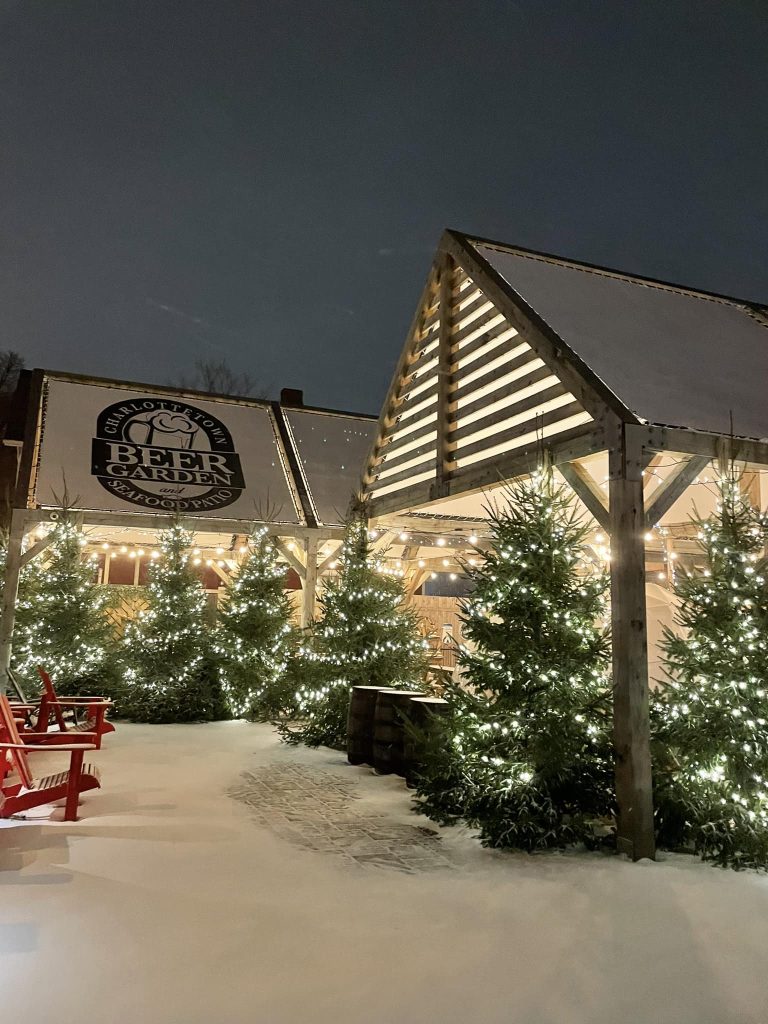 Your next winter experience awaits: Snow pods!
Looking for something different to do this winter? Our geometric snow pods have seating for up to ten people and are the perfect setting to enjoy cocktails and appetizers from our Winter Warmer menu. Nestled among sparkly trees and beneath canopied lights, an evening in a snow pod makes a truly unique dining experience. With light snow drifting down, it is truly magical! For your comfort, each snow pod is equipped with a small heater and cozy, fluffy blankets for those really cold Canadian winter days and nights.
The cost for a 2 hour snow pod rental is $50. To book, please send an email to [email protected] or contact us directly at (902) 367-6070, or at Hunter's Ale House at (902) 367-4040.